Tags©
Newsletter Subscription

Registered Members Only
Login
- Images -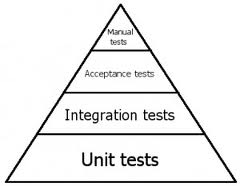 Latest Articles
IP
Shoutbox
You must login to post a message.
14-07-2013 01:12

29-06-2013 13:18
Wellcome

Simple low level testing using an I/O pin, LED or like
In the beginning were light ... a bright shining LED :-)
Yes we are still talking about the world - yes an embedded world - I might add too!
I'm talking about the old lovely dayes where you code could be on a couple of A4 papers, were you have complete overview of all bit's and bytes - by a single view.
And yes, a month later you gave up the 2K ROM version and went for the enormus 8K. Way above you ever would imagine you should be able to fill up.
But we are on the testing roads here ...
The limited testing prior as well as while running on the past CPU learn't us to be creative and very very effective in using any available (hopefully cheap) resource to find the final bug!
Todays RTOS and platforms normally does not supply any directly and 'secure' indications of how fast your task ver scheduling, how often you timer got called or how your timer ISR is triggered. Admitted - various vendors have the last years provided better and better tool for such overview!
So today - if one wants the real trouth!!! - on the lower layers - on any CPU platform - we are still verifying the low level settings using an I/O pin and a oscilliscope.
YES! - I know !!! a couple modern RTOS (like µC-OS-III and ThreadX) has facilities for measuring the task scheduling, provided configured correctly.
Due to this - suppliers as well as most companies has started 20 years ago with developing BSP, which we again (as users) converted to our platforms. Platforms to make abstractions layers for the ever changing HW. But also platforms to make stable interfaces for the applications.
Comments
No Comments have been Posted.
Post Comment
Please Login to Post a Comment.
Articles Panel
| | |
| --- | --- |
| Total Articles: 3 :: Total Article Categories: 8 | |